Stuff Dreams Are Made Of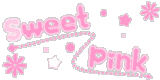 Have you seen the FREE SEXY VIDEO clip of me and my friend together on the Best Little Ho House? Well, now you can purchase sexy hot pictures of me and cutie-pie LIZ, being very naughty together.
3 pics/$15

or
10 pics/$30
Just
email
me with whichever one you would like and provide your credit card billing information (ie: name/address/phone/credit card number/expiration date/3-digit security code) and you will receive your full-sized pics by return email.

If we have talked before, then I have your information. Just provide your name and the last four digits of the card you would like to use.

If you love to see two girls together, you not be disappointed. These pics are HOT!
And the two of us are always up for a threesome with you...just ask!

Labels: free video, hot pics, threesome, two-girl call